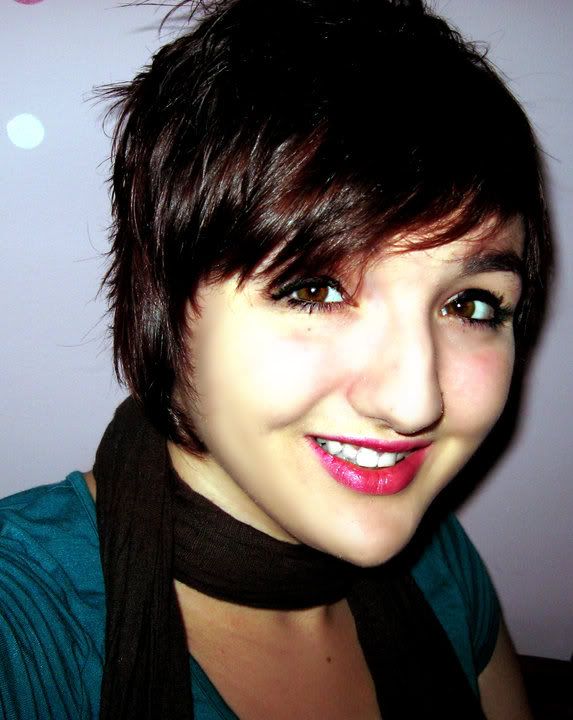 Emily | 19 | New York | Single | Straight | 5'6 |
:: I play bass, cello, violin, piano, ukulele, and guitar.
:: I sing [alto, belter.] My range is E3 to B5. My chest voice
   it E3 to G3, my mix is A3 to C#5, head is D5 to B5.
:: My hair is never the same color.
:: Theatre is my thing. Without it, I wouldn't be here today.
:: I'm very allergic to bees
:: I'm very ticklish and make ridiculous giggle shouty squeaks
   when tickled
:: I'm going to school for music education at the Crane School of Music
:: I am in love with Broadway
:: I am a gamer chick. Talk to me about video games! 
:: I watch sitcoms more than I should
:: My guilty pleasure is ABBA
:: I love peanut butter ice cream
:: I actually like orange gatorade
:: I like grape flavored things
:: If I could, I would just wear big sweatshirts and boxer
   shorts with flip flops for the rest of my life
:: I miss Buddy, my dog that we had to put down
:: I would rather have a guy with some meat on his bones
   than a man with a 6 pack
:: I don't know what I would do without music.